Dedication
Enriching student learning and enabling students to achieve their best
Excellence
Consistent high rating feedback from students & employers
Innovation
We hold several industry partnerships that demonstrate creativity and innovation
Customer Support
We hold strong personal relationships with all our students and employers. 
Our Story
Ringwood Training (RT) is a government school Registered Training Organisation on a single dedicated campus at Ringwood Secondary College, centrally located in the eastern Melbourne area.
We deliver Vocational Education and Training qualifications to post-school and school-based students in three industry areas – Automotive, Engineering Fabrication and Information Communication Technology (ICT).
We provide a unique government school RTO training model that has demonstrated successful outcomes for our students and apprentices in three important industry areas – the automotive, engineering – fabrication trade and information communication technology.  We train school age and post school students, providing real pathways, for students as they transition from school to post school training and employment.
School based students can enrol in our Certificate II, III and IV VET in school or School Based Apprenticeship program. Post school students can enrol in Certificate III apprenticeship training in the Automotive and Engineering – Fabrication trade and Certificate III to Advanced Diploma in our ICT studies.
We feature industry standard training facilities and high-tech machinery and equipment in each of the three specialist training department. We continue to build strong partnership arrangements to ensure sustainable industry standards and currency.
All students are trained by trade teachers who know their industry from experience and professional development. Teachers at Ringwood Training all hold a passion for teaching and dedication to enriching student learning and enabling students to achieve their best.
Our relatively small staff is active in the broader training arena. Our engineering department staff are leaders in regional, statewide and national Worldskills events and current President of the Victorian Engineering Senate. Automotive department includes the webmaster for the Victorian Automotive Forum, who promote and enhance the teaching of Automotive Trade Skills in Victoria. Our IT pathways manager has extensive experience in VCE and VET publications, course development and assessment. He has also recently won the Digital Learning & Teaching Victoria Maggie laquinto VCE Computing Educator of the Year for 2019. 
We pride ourselves on our strong personal relationships with our students and employers and regularly receive positive feedback. We are also proud to host a mentoring program for female students in the male dominated trades of automotive and engineering. This program, with the assistance of strong current role models in the industry, will give students someone to talk to or lean on when required.
Most recently we have won the Victorian Training Awards Small Training Provider of the Year 2019 which demonstrates our passion and dedication for providing excellent training for our students and leading the way in innovative training.
We invite you to come and see our exceptional facilities. We are happy to host visits and tours and to provide opportunities for you to speak with our staff.
Please also have a look at our videos which give a great insight into our courses and our facilities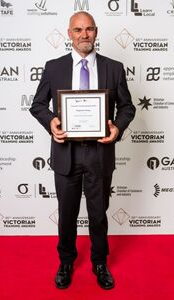 Shayne van der Heide
Centre Manager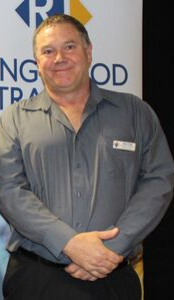 Alan Platt
Automotive Coordinator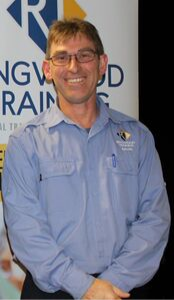 David Wilson
Welding & Fabrication Coordinator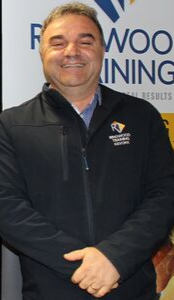 Kevork Krozian
IT Pathways Manager