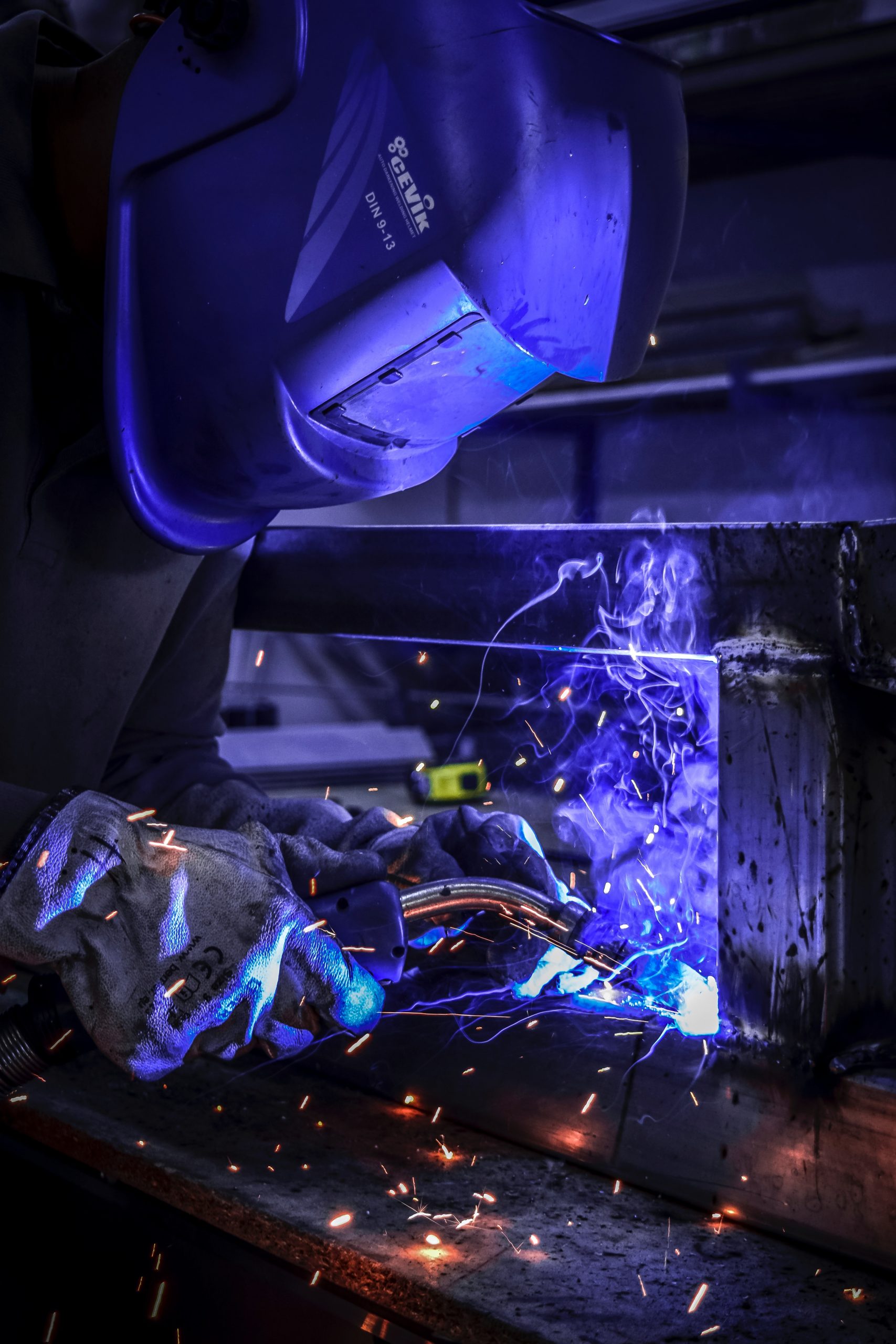 At Ringwood Training we provide students with a purpose built facility for welding and fabrication to industry standards. Our trainers are highly respected in their field and have years of experience.
We pride ourselves on our small class sizes for our welding course with a maximum of 8 students.
Ringwood Training Welding Short course is suitable for:
Beginners who are wanting to learn how to use a welder for DIY projects at home and aspire to creating your own work of art
Tradespeople wanting to upskill or have a refresher
You can choose from ARC, MIG, TIG or OXY welding type to be delivered over 4 evenings;   6-9pm.
                                                                         Course Price is $375.00
NOTE: Course dates are concurrent. Makeup classes or partial refunds cannot be accommodated due to course demand.
You are required to wear leather work boots, cotton drill full sleeve overalls/long sleeved shirt and safety glasses
If you wish to do another welding course you will receive a 10% discount.
*needs to be enrolled within 6 months of the previous course. 
To register please download and complete the enrolment form and email to [email protected].
*Payment will only be taken at time of registration
"My 2 sons have recently completed the Welding Short Course at Ringwood Training. They could not speak more highly about it.  They were able to learn so much in the 4 weeks. The facility and equipment they got to use was of a really high quality and the teaching supportive and informative. Well worth it. Would recommend Ringwood Training to anyone. Thank you all so much." – Kerrie 
"For anyone wanting an excellent value-for-money short welding course, look no further than Ringwood Training! – John
"As a retired and somewhat pedantic 65 year old very 'hands-on' Mechanical Engineer that has been welding since I was 13 (Stick and Oxy-Acetylene), I had long promised myself an upgrade to TIG for some stainless and aluminium hobby work, with an introductory course to start me off.  Having done an initial TIG course in late 2021 somewhat interrupted by Covid lockdowns due to no fault of RT's, I recently did the 4 week course again and considered it superb.  The Ringwood facility is exceptionally well equipped (and the total envy of any serious hobby metalworker), and the evening course welding instructor Shane was fabulous.  In fact, given that mastering a new process is a combination of a little bit of carefully targeted tuition and a LOT of practice, I have just booked in to do another two four-week courses mid-year to force concentrated practice and hone my skills.  And on top of the actual course, the administration is super responsive and really switched on.
Highly recommended – Graeme J "
Course Dates 2022
Evenings; 6-9pm
Thursday 25 August, 1, 8, 15 September 2022
Tuesday 4, 11, 18, 25 October 2022
Thursday 6, 13, 20, 27 October 2022
Tuesday 8, 15, 22, 29 November 2022
Thursday 10, 17, 24 November, 1 December 2022