Pathways and Opportunities
IT, Shared Technology and Cisco Networking programs are great programs for students who are enthusiastic about Information Technology, computers and networks as well as Cisco networking technologies, wireless devices, security, gaming, programming, applications such as spread sheets, databases and hardware.
Students learn by doing as well as through theory, research and group activities. These programs are not just for students who want an IT career. Skills, knowledge and experience gained in ICT are an excellent foundation for employment and Further Education and Higher Education at TAFE Colleges and Institutes, and Universities.
This program is ideal for students who want to learn more about how their home network operates, how to link devices, how to secure devices such as computers, laptops and mobile phones. The course provides students with a broad knowledge of the latest Information Technology skills and innovation in an innovative facility that incorporates specific equipment such as routers, switches, and a modern laboratory cabled to Cisco networking standards.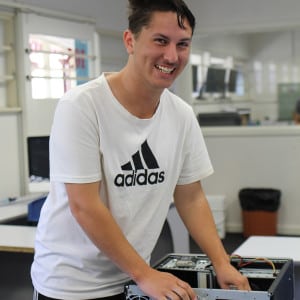 Time flies when you are having fun
Over two years at Ringwood Training students will acquire the necessary skills and working knowledge of Information Technology in surroundings which reflect state of the art equipment and a workplace environment. Project planning and organisational skills will be developed and exercised. Students will be encouraged to work on their own as well as group activities and projects.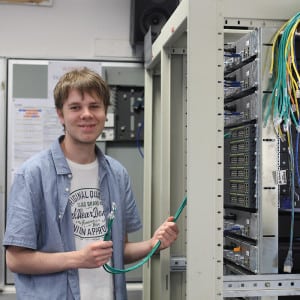 What a great start
The course provides a springboard for careers in the latest Information Technologies and can provide work pathways as well as significant exemptions for those choosing to undertake further studies at TAFE or University.